accessibility B E N E F I C I O S
This is a Faculty (FAC) position.&nbsp NAU offers an excellent benefit package including generous health, dental and vision insurance participation in the Arizona State Retirement System (ASRS) or the Optional Retirement Program (ORP) sick leave accruals and 10 holidays per year and tuition reduction for employees and qualified family members.&nbsp More information on benefits at NAU is available at the NAU HR benefits page.&nbsp&nbspFaculty are hired on a contract basis, renewable according to terms of the Conditions of Faculty Service. Employees offered a position will be eligible for state health plans (including NAUs BCBS Plan).&nbsp Employees will have 31 days from date of hire to enroll in benefits, and their benefits will then be effective the first day of the pay period following their completed enrollment.&nbsp&nbspIf a new employee chooses the Arizona State Retirement System (ASRS) retirement option, participation in the ASRS Plan (and the long-term disability coverage that accompanies it) will begin on the first of the pay period following 183 days of employment. New employees who choose to participate in the Optional Retirement Plan (ORP an alternative to the ASRS plan) will begin to participate on the first day of employment.&nbsp The long-term disability plan that accompanies the ORP will begin on the first day of the pay period following 90 days of employment.&nbsp More information about NAU benefits is available at the NAU HR benefits page
card_membership E X P E R I E N C I A
1) An earned Master of Business Administration (MBA) in Management or International 2) Business or closely related field from an accredited university
The equivalent of five or more years of professional management experience directly related to assigned teaching responsibilities
chrome_reader_mode R E Q U I S I T O S
Sexo: Indistinto
Inglés: 80 %
Preferred qualifications:
An earned doctorate in Business Administration, Project Management or closely-related field from an accredited university
Specialization in Logistics and Supply Chain Management or Project Management
Experience in remote and in-person teaching
Experience teaching in Logistics and Supply Chain Management or Project Management
Experience in maintaining program accreditation
Experience with learning outcomes assessment
Evidence of engaged scholarship
Experience teaching or working in the U.S.- Mexico border region
Evidence of a commitment to working in a diverse faculty, staff and student environment
Fluency in Spanish
| | |
| --- | --- |
| País | Estados Unidos |
| RFC | KBT03011980 |
| Teléfono | 928 750-4527 |
| Extensión | |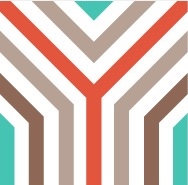 The Greater Yuma Arizona region is made up of four states and two countries, serving a population of over 1.5 million people. Many companies chose Yuma County as the place to grow their business. Their success is evidenced by their continued growth in this market. We invite you to visit Yuma and meet the Managers of General Motors, Johnson Controls, Shaw Diversified, Associated Materials, Northwestern Industries, International Paper, Gowan Company, Tanimura and Antle, Dannon/Whitewave, McCormick, Driscoll Foods, Almark Foods, Datepac, Lockheed Martin, AQST Space Systems, Rolls Royce and Pratt Whitney to glean first hand why they are thriving in Yuma County.
Mission Statement: To expand economic activity within Yuma County Megaregion by attracting commerce and industry to the region, and by assisting in developing the regions existing industry to its fullest potential.
notification_important O B S E R V A C I O N E S
To apply, create an account, and search for job 606167.&nbsp
NAU will not provide any U.S. immigration support or sponsorship for this position.
Northern Arizona University, Yuma Branch Campus is conducting a national search to fill a non-tenure track, academic year faculty position in Business at the rank of Assistant Teaching Professor. This position is expected to be continuing with potential for promotion. Renewal is contingent on performance, continued funding and departmental needs.
The Yuma Branch Campus of Northern Arizona University in Yuma, AZ is located on the grounds of Arizona Western College, the local community college.&nbsp The branch campus serves a vital and growing local and regional community. NAU-Yuma has a primary role in providing a wide range of bachelor and graduate degrees in the Lower Colorado River region of Arizona and California. The Yuma Branch Campus has approximately 500 students on campus, while offering distance programs to an additional 1500 students off campus. The Yuma Branch Campus has been designated as a Hispanic Serving Institution.
The administrative and curricular structure for the Business Administration program is housed at NAU-Yuma. The program is offered to a very diverse student population.&nbspNAU-Yuma provides opportunities to work with faculty and students in established partnerships with Mexican universities in Sonora and Baja Norte, Mexico.
Arizona residency is required. Some travel for meetings, recruitment efforts, and other job related duties is an expectation of the position as well as community service activities.