accessibility B E N E F I C I O S
This is a Faculty (FAC) position.&nbsp NAU offers an excellent benefits package including generous health, dental and vision insurance participation in the Arizona State Retirement System (ASRS) or the Optional Retirement Program (ORP) sick leave accruals and 10 holidays per year and tuition reduction for employees and qualified family members.&nbsp More information on benefits at NAU is available on the NAU HR benefits page.&nbsp&nbspFaculty are hired on a contract basis, renewable according to terms of the Conditions of Faculty Service. Employees offered a position will be eligible for state health plans (including NAUs BCBS Plan).&nbsp Employees will have 31 days from the date of hire to enroll in benefits, and their benefits will then be effective the first day of the pay period following their completed enrollment.&nbsp&nbspIf a new employee chooses the Arizona State Retirement System (ASRS) retirement option, participation in the ASRS Plan (and the long-term disability coverage that accompanies it) will begin on the first of the pay period following 183 days of employment. New employees who choose to participate in the Optional Retirement Plan (ORP an alternative to the ASRS plan) will begin to participate on the first day of employment.&nbsp The long-term disability plan that accompanies the ORP will begin on the first day of the pay period following 90 days of employment.&nbsp More information about NAU benefits is available at the NAU HR benefits page.
card_membership E X P E R I E N C I A
1) An earned doctoral degree in Psychology or closely related field from an accredited university
2) The equivalent of one year (2 semesters) of college-level teaching (at least 6 credit hours per semester) or other relevant professional experience.
chrome_reader_mode R E Q U I S I T O S
Sexo: Indistinto
Inglés: 80 %
1) Able to teach a range of upper-division courses in Psychology, such as Psychological 2) Research Methods, Statistics, Motivation and Emotion, and/or Psychophysiology of Drugs
3) Background in cognitive, developmental, or neuroscience areas
4) Demonstrated commitment to working in a diverse faculty, staff, and student environment
5) Demonstrated commitment to teaching and working with first-generation minority students
6) Proficiency in elementary Spanish language
7) Experience teaching remote courses to augment face-to-face teaching
8) Demonstrated ongoing engagement with the discipline as evidenced by a research agenda, conference participation, or other involvement with the profession
| | |
| --- | --- |
| País | Estados Unidos |
| RFC | KBT03011980 |
| Teléfono | 928 750-4527 |
| Extensión | |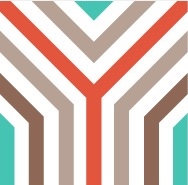 The Greater Yuma Arizona region is made up of four states and two countries, serving a population of over 1.5 million people. Many companies chose Yuma County as the place to grow their business. Their success is evidenced by their continued growth in this market. We invite you to visit Yuma and meet the Managers of General Motors, Johnson Controls, Shaw Diversified, Associated Materials, Northwestern Industries, International Paper, Gowan Company, Tanimura and Antle, Dannon/Whitewave, McCormick, Driscoll Foods, Almark Foods, Datepac, Lockheed Martin, AQST Space Systems, Rolls Royce and Pratt Whitney to glean first hand why they are thriving in Yuma County.
Mission Statement: To expand economic activity within Yuma County Megaregion by attracting commerce and industry to the region, and by assisting in developing the regions existing industry to its fullest potential.
notification_important O B S E R V A C I O N E S
Apply here create an account, locate vacancy 606166, and then "Apply" at the bottom of the page. Job Details here
* NAU will not provide any U.S. immigration support or sponsorship for this position.