accessibility B E N E F I C I O S
401(k)
Paid Holidays / Vacation
Life Insurance/Disability
Paid Sick Leave
Education/Training/Tuition/Certification Reimbursement
card_membership E X P E R I E N C I A
Understanding of the basic structure of manufacturing components such as Forecasting, Scheduling, Production (Process Flow, WIP), Safety, Staffing, Off-Quality, Waste • Be able to balance priorities • Understanding of Key Performance Metrics – Know how to set up, monitor and act on information. Able to manage ambiguity between departments while balancing decision-making. • Understands how to influence and communicate upward in an organization • Ability to understand and meet customer needs
chrome_reader_mode R E Q U I S I T O S
Sexo: Indistinto
Inglés: 60 %
POSITION OBJECTIVE: To oversee the plant production department in the scheduling of plant production and trial runs.
Essential Duties: • Provide supervision and guidance to Planning associates regarding best practices, managing exceptions, problem orders, quality issues, etc. • Lead weekly scheduling meetings for Plant WQ • Prepare monthly yarn production schedule based on current demands, inventory, and customer needs. Order raw material and prepare yarn and fiber forecasts • Schedule all-natural yarn systems to ensure that machines have adequate backlogs. • Communicate with plant WQ production team to ensure execution of production schedules to meet plant customer needs. • Collaborate with Sr. Production Planning Manager and Plant WG Planning on yarn needs and priorities to ensure that yarn deliveries are met, and customer orders are fulfilled. • Work with Sr. Production Planning Manager and R &amp D at Plant WG on ordering new raw material, scheduling SYR's, setting up trials, and implementing a trial manufacturing plan that meets production while minimizing downtime. • Enter yarn specifications into the MDM system. • Monitor inventories: raw material, finished yarn, and aged/small lots. • Ensure daily and weekly reports are distributed timely and accurately • Coach and develop department associates (along with Sr. Production Planning Mgr.) • Any other duties as required by the Sr. Production Planning Manager.
| | |
| --- | --- |
| País | Estados Unidos |
| RFC | KBT03011980 |
| Teléfono | 928 750-4527 |
| Extensión | |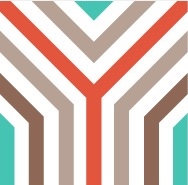 The Greater Yuma Arizona region is made up of four states and two countries, serving a population of over 1.5 million people. Many companies chose Yuma County as the place to grow their business. Their success is evidenced by their continued growth in this market. We invite you to visit Yuma and meet the Managers of General Motors, Johnson Controls, Shaw Diversified, Associated Materials, Northwestern Industries, International Paper, Gowan Company, Tanimura and Antle, Dannon/Whitewave, McCormick, Driscoll Foods, Almark Foods, Datepac, Lockheed Martin, AQST Space Systems, Rolls Royce and Pratt Whitney to glean first hand why they are thriving in Yuma County.
Mission Statement: To expand economic activity within Yuma County Megaregion by attracting commerce and industry to the region, and by assisting in developing the regions existing industry to its fullest potential.
notification_important O B S E R V A C I O N E S
Physical Requirements: • Sit approximately 6 hours daily • Walk approximately 2 hours during a shift in the plant
Training Requirements:
• SALT • ASA • Leaders for Life
Applicants with US Citizens, permanent resident visas, work visas only* Apply here Shaw, Inc