accessibility B E N E F I C I O S
SCHOOL/DEPARTMENT:&nbsp Orange Grove School
TYPE:&nbsp Classified&nbsp&nbsp STATUS: Non-Exempt&nbsp&nbsp SALARY RANGE: ($12.80, 9-month position, Eligible for Retirement and Life Insurance benefits)&nbsp WORK CALENDAR: 181 Days, 5 Hrs Per Day&nbspSTART DATE:&nbspJuly 29, 2022
card_membership E X P E R I E N C I A
KNOWLEDGE, SKILLS, AND OTHER CHARACTERISTICS:
Knowledge in record-keeping practices.
Knowledge of proper safety techniques.
Knowledge of Hazard Analysis Critical Control Points.
Knowledge of proper food handling techniques.
Skill in following oral and written instructions.
Skill in establishing and maintaining effective working relationships.
chrome_reader_mode R E Q U I S I T O S
Sexo: Indistinto
Inglés: 20 %
DEFINITION:&nbspUnder close supervision, assists with preparation and serving of meals in addition to the maintenance of the assigned cafeteria.
TASKS: Assists with preparing a variety of food to be served. Sets up serving line. Washes fruit and vegetables. Prepares food for cooking. Prepares snack bars, salads and salad bar. Serves food. Prepares food for next meal or next day. Unloads and properly stores commodities. Assists with ordering of food and food supplies. Maintains cleanliness and order of storage areas. Assists with cleaning of food service areas. May take food service deposits to district office for processing. Other duties as assigned.
| | |
| --- | --- |
| País | Estados Unidos |
| RFC | KBT03011980 |
| Teléfono | 928 750-4527 |
| Extensión | |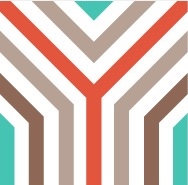 The Greater Yuma Arizona region is made up of four states and two countries, serving a population of over 1.5 million people. Many companies chose Yuma County as the place to grow their business. Their success is evidenced by their continued growth in this market. We invite you to visit Yuma and meet the Managers of General Motors, Johnson Controls, Shaw Diversified, Associated Materials, Northwestern Industries, International Paper, Gowan Company, Tanimura and Antle, Dannon/Whitewave, McCormick, Driscoll Foods, Almark Foods, Datepac, Lockheed Martin, AQST Space Systems, Rolls Royce and Pratt Whitney to glean first hand why they are thriving in Yuma County.
Mission Statement: To expand economic activity within Yuma County Megaregion by attracting commerce and industry to the region, and by assisting in developing the regions existing industry to its fullest potential.
notification_important O B S E R V A C I O N E S