accessibility B E N E F I C I O S
SCHOOL/DEPARTMENT:&nbsp Sun Valley School TYPE:&nbsp Certified&nbsp&nbsp&nbsp STATUS:&nbsp Exempt&nbsp&nbsp&nbsp SALARY Range:&nbsp Teacher Salary Assignment(Base Level 1 starting at $38,832&nbspthru Level X $48,496) DOE, recognize up to 12 years experience, 9-month position, Full Benefits Package) REPORTS TO:&nbsp Building Principal. WORK CALENDAR: 189.5 Days&nbsp&nbspSTART DATE: July 2022
For more information HR Department contact at hrdept@ssd11.org and phone number 928.341.6000 in Somerton, AZ
card_membership E X P E R I E N C I A
KNOWLEDGE, SKILLS, AND OTHER CHARACTERISTICS:
Knowledge of the Somerton Elementary School District rules, regulations, policies, and procedures.
Knowledge of applicable federal and state laws, rules, regulations, policies, and procedures.
Knowledge of age/subject appropriate educational materials, curriculum standards, classroom discipline and behavioral management methods.
Knowledge of principles of confidential and regulatory school records and files management practices.
Knowledge of supervisory and training practices and procedures.
Skill in gathering, planning, and developing age, ability level, subject specific materials and lesson plans.
Skill in restraining out-of-control students and implementing behavioral modification programs.
Skill in implementing educational curriculum, standards, and licensing requirements for assigned programs.
Skill in written and oral communications.
Skill in establishing and maintaining effective working relationships.
chrome_reader_mode R E Q U I S I T O S
Sexo: Indistinto
Inglés: 80 %
This vacant is for the new school in Somerton, AZ it requires to move to the Greater Yuma region, or everyday travel to Somerton, AZ
Apply here https://somerton.tedk12.com/hire/index.aspx
&nbsp
| | |
| --- | --- |
| País | Estados Unidos |
| RFC | KBT03011980 |
| Teléfono | 928 750-4527 |
| Extensión | |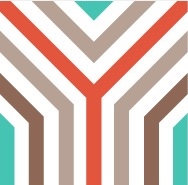 The Greater Yuma Arizona region is made up of four states and two countries, serving a population of over 1.5 million people. Many companies chose Yuma County as the place to grow their business. Their success is evidenced by their continued growth in this market. We invite you to visit Yuma and meet the Managers of General Motors, Johnson Controls, Shaw Diversified, Associated Materials, Northwestern Industries, International Paper, Gowan Company, Tanimura and Antle, Dannon/Whitewave, McCormick, Driscoll Foods, Almark Foods, Datepac, Lockheed Martin, AQST Space Systems, Rolls Royce and Pratt Whitney to glean first hand why they are thriving in Yuma County.
Mission Statement: To expand economic activity within Yuma County Megaregion by attracting commerce and industry to the region, and by assisting in developing the regions existing industry to its fullest potential.
notification_important O B S E R V A C I O N E S
Apply here and submit all information in the English language, please. There are several other openings