accessibility B E N E F I C I O S
SCHOOL/DEPARTMENT: Exceptional Student Services
TYPE: Certified &nbsp&nbspSTATUS:&nbspExempt &nbsp&nbspSALARY LEVEL:&nbsp$64.970 (DOE, recognize up to 5 years experience, 9-month position, Full Benefits Package)&nbsp WORK CALENDAR: 189.5 DAYS&nbsp START DATE: July 2022
card_membership E X P E R I E N C I A
KNOWLEDGE AND SKILLS AND OTHER CHARACTERISTICS REQUIRED:&nbsp
Knowledge of appropriate material to meet the needs, age, cultural and language differences of students.&nbsp
Knowledge of federal, state, and District laws, rules, and regulations related to the operation of public schools and&nbsppersonnel.&nbsp
Knowledge of special education guidelines and techniques.&nbsp
Skill in oral and written communication.&nbsp
Skill in establishing and maintaining effective working relationships.
chrome_reader_mode R E Q U I S I T O S
Sexo: Indistinto
Inglés: 80 %
SPECIFIC DUTIES/TASKS INCLUDE:&nbsp
Serves on the Child Study team at each school to collaborate with parents, school, and outside personnel regarding speech and language concerns.&nbsp
Assists the team in generating education alternatives, modifications, and referrals for assessment or community-based interventions/services.&nbsp
Conducts multi-factored speech and language assessments of children and youth of additional evaluator results referred according to state and federal mandates. Assessments include but are not limited to consideration as appropriate for the areas of personal-social adjustment, adaptive behavior, language and communication skills, and environmental-cultural influences.&nbsp
Generates a speech and language report following each assessment that contains all required components as defined by state and federal mandates.&nbsp
| | |
| --- | --- |
| País | Estados Unidos |
| RFC | KBT03011980 |
| Teléfono | 928 750-4527 |
| Extensión | |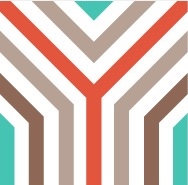 The Greater Yuma Arizona region is made up of four states and two countries, serving a population of over 1.5 million people. Many companies chose Yuma County as the place to grow their business. Their success is evidenced by their continued growth in this market. We invite you to visit Yuma and meet the Managers of General Motors, Johnson Controls, Shaw Diversified, Associated Materials, Northwestern Industries, International Paper, Gowan Company, Tanimura and Antle, Dannon/Whitewave, McCormick, Driscoll Foods, Almark Foods, Datepac, Lockheed Martin, AQST Space Systems, Rolls Royce and Pratt Whitney to glean first hand why they are thriving in Yuma County.
Mission Statement: To expand economic activity within Yuma County Megaregion by attracting commerce and industry to the region, and by assisting in developing the regions existing industry to its fullest potential.
notification_important O B S E R V A C I O N E S